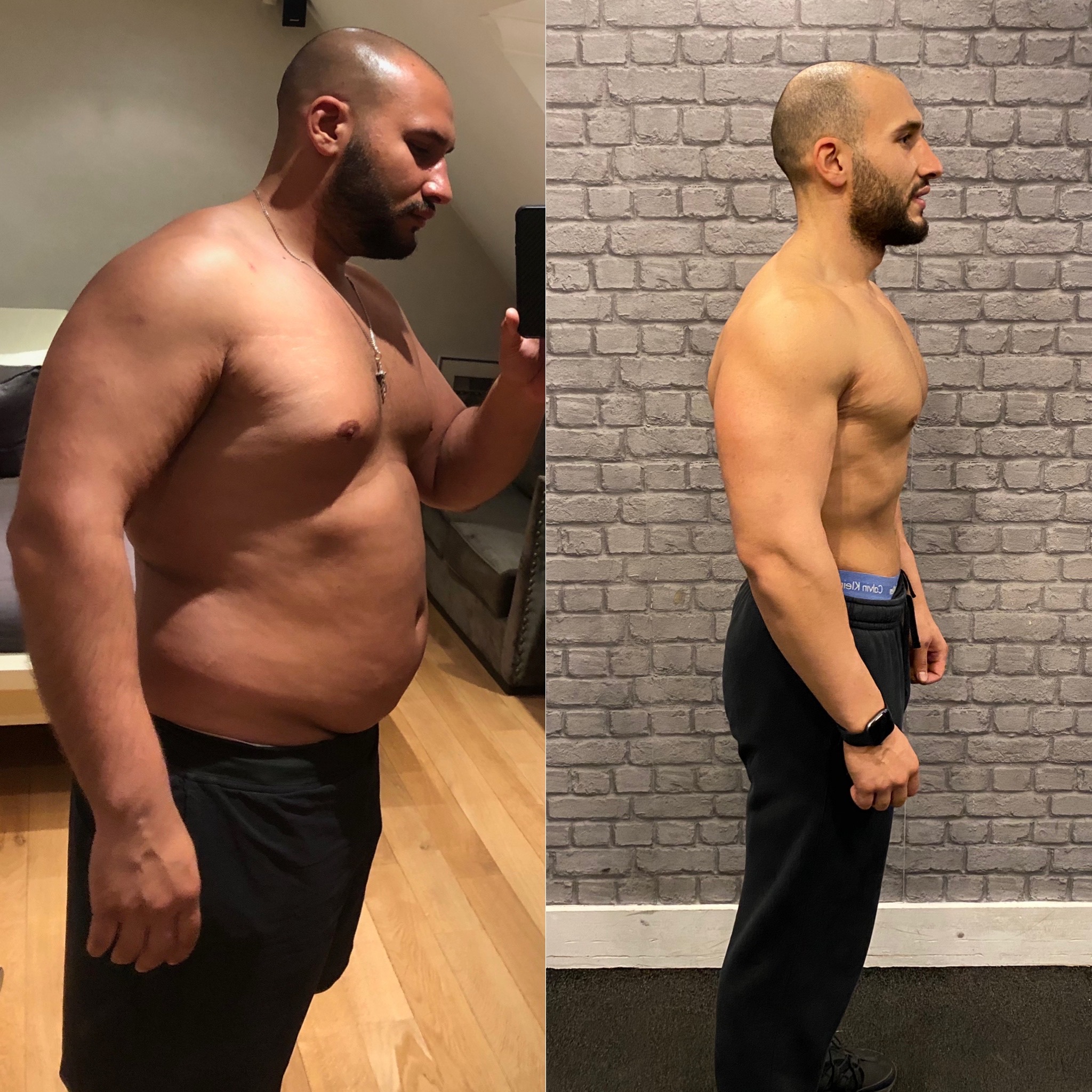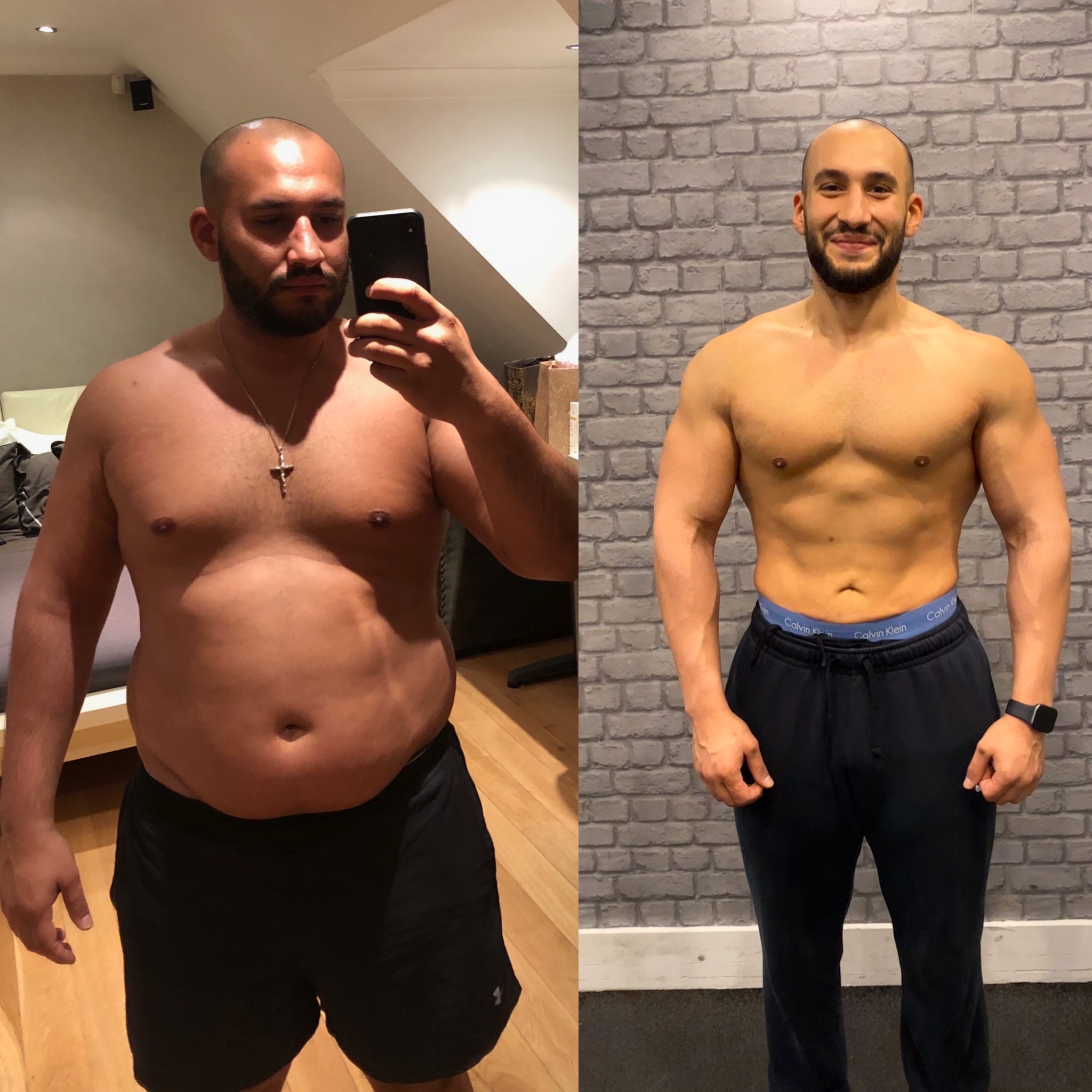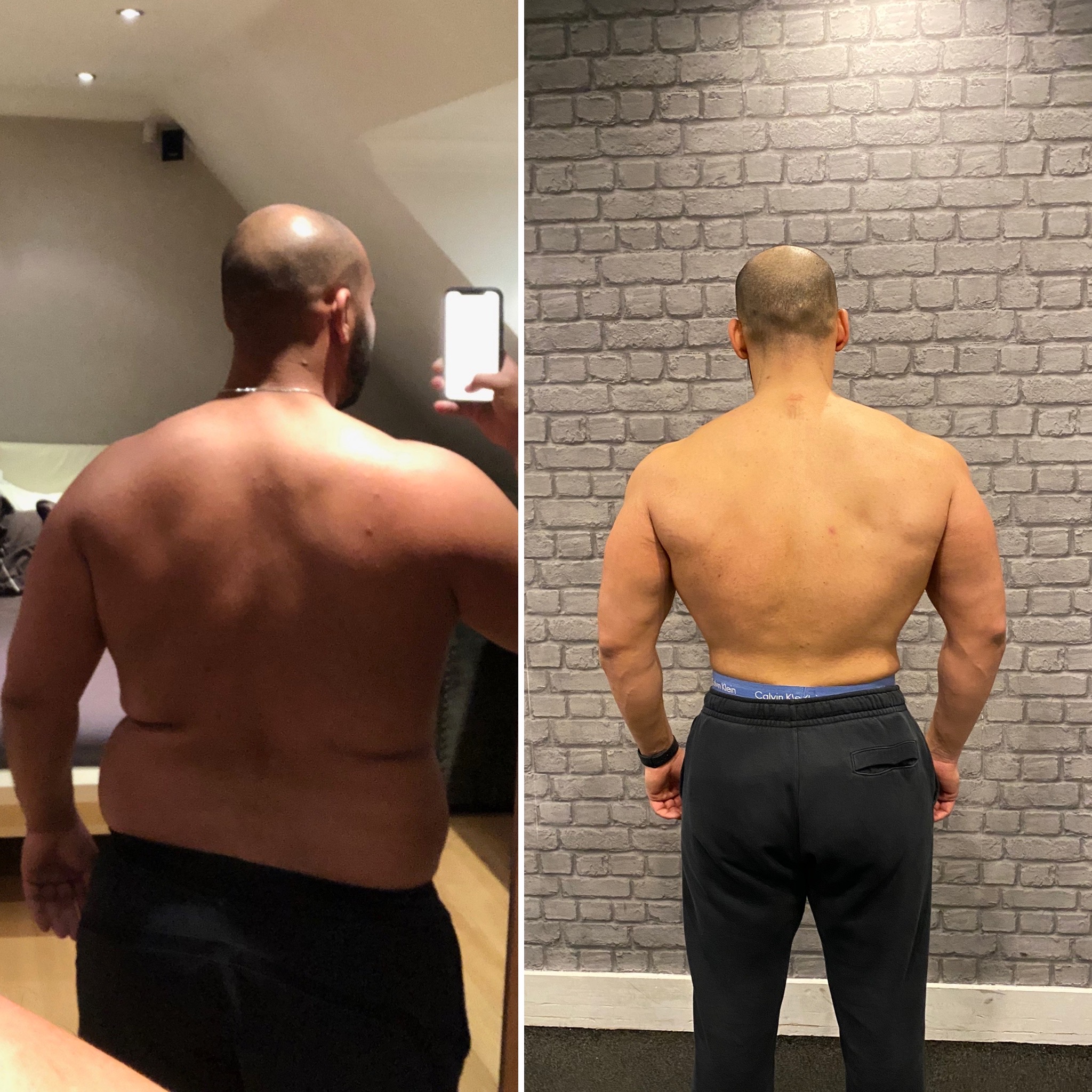 FEATURED
Chris' Journey
"Do it for yourself, not anyone else!"
A statement told at 18 stone.
Now a statement I preach at 12 stone.
12 Month Transformation Accomplished.
Transformations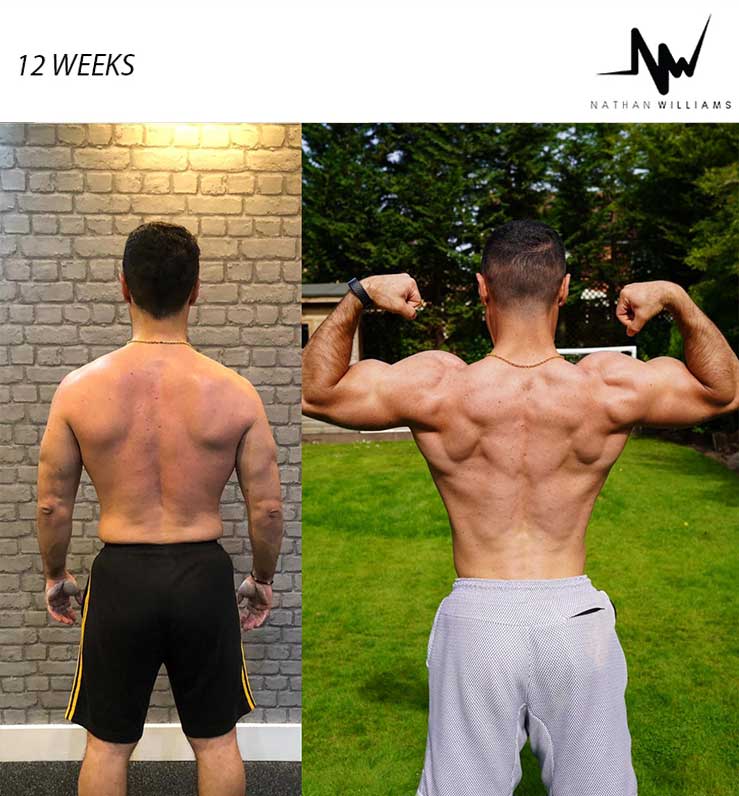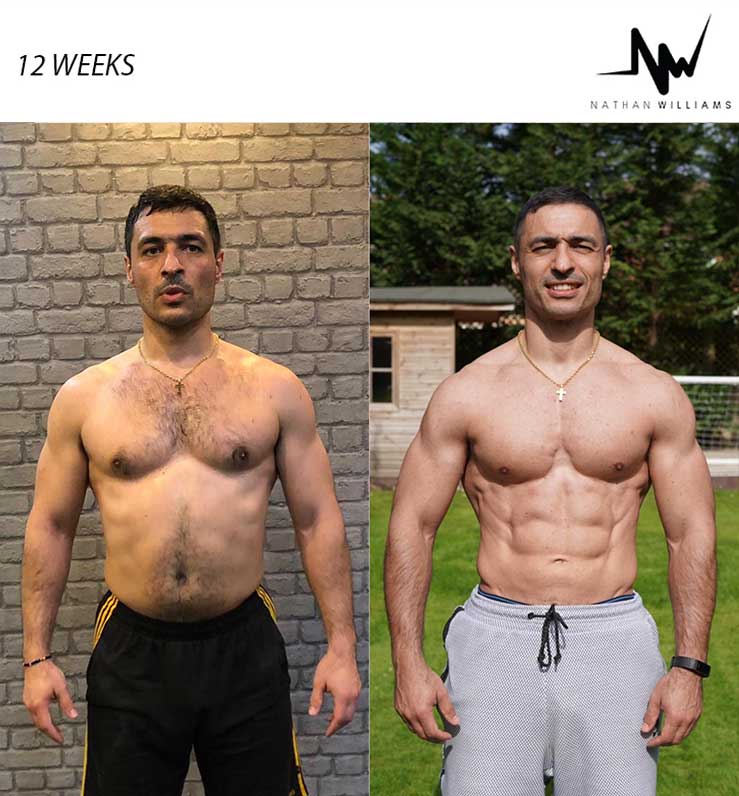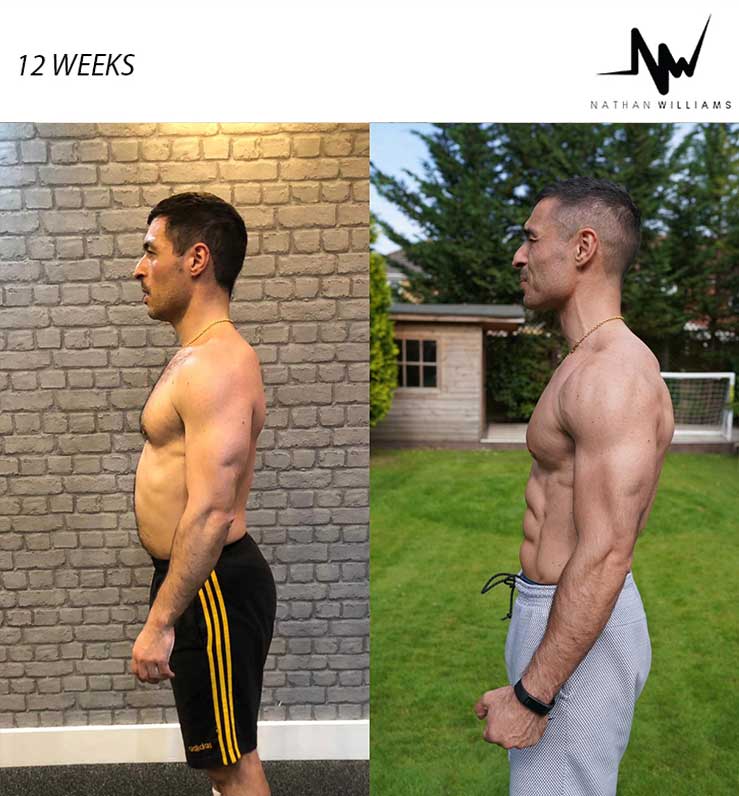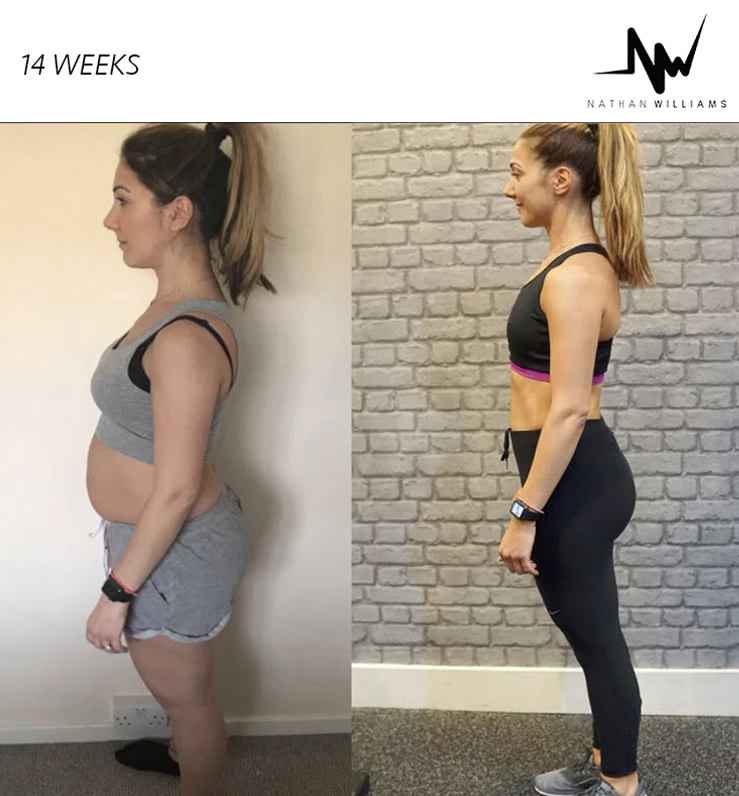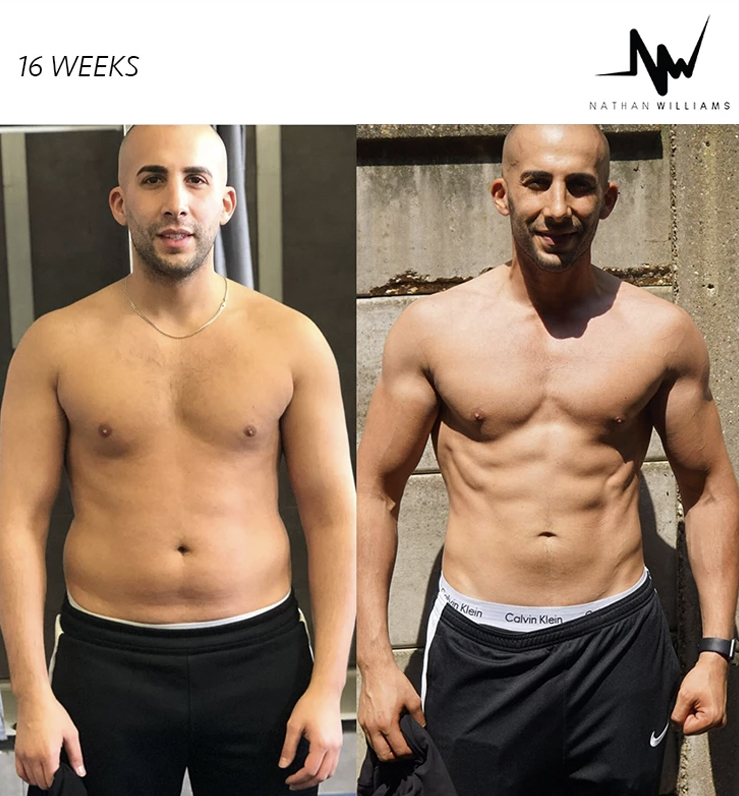 Being consistent with your approach.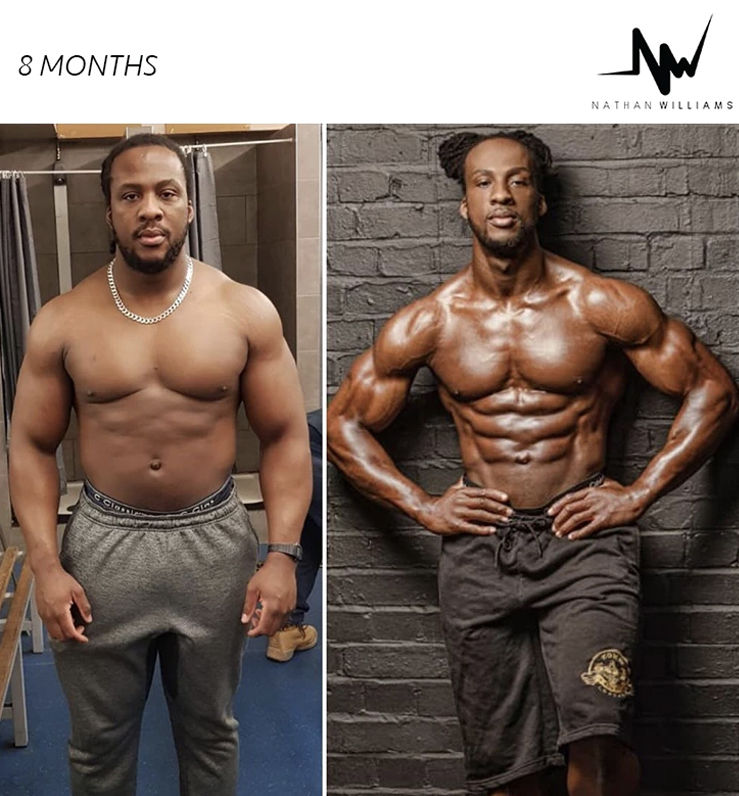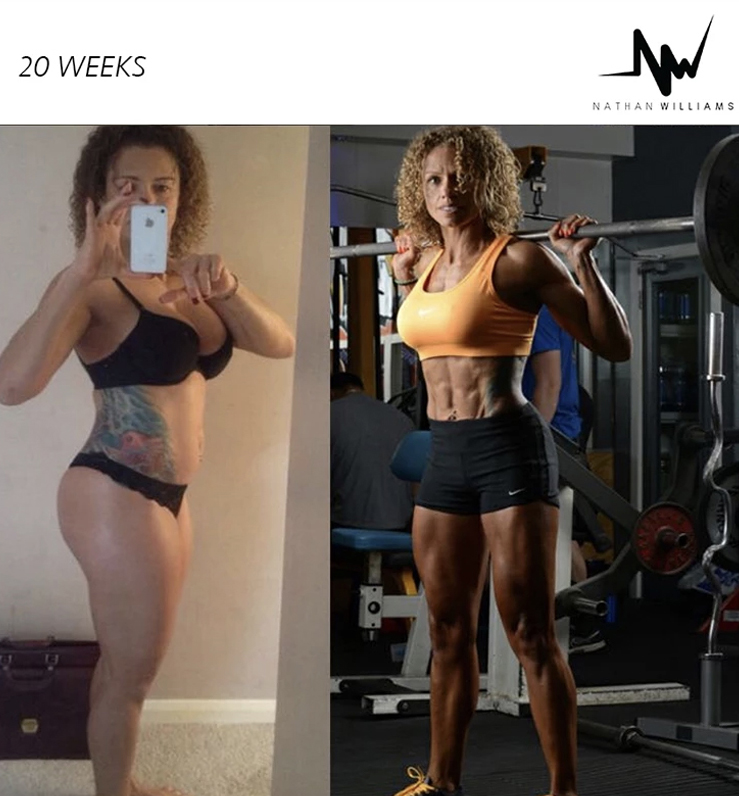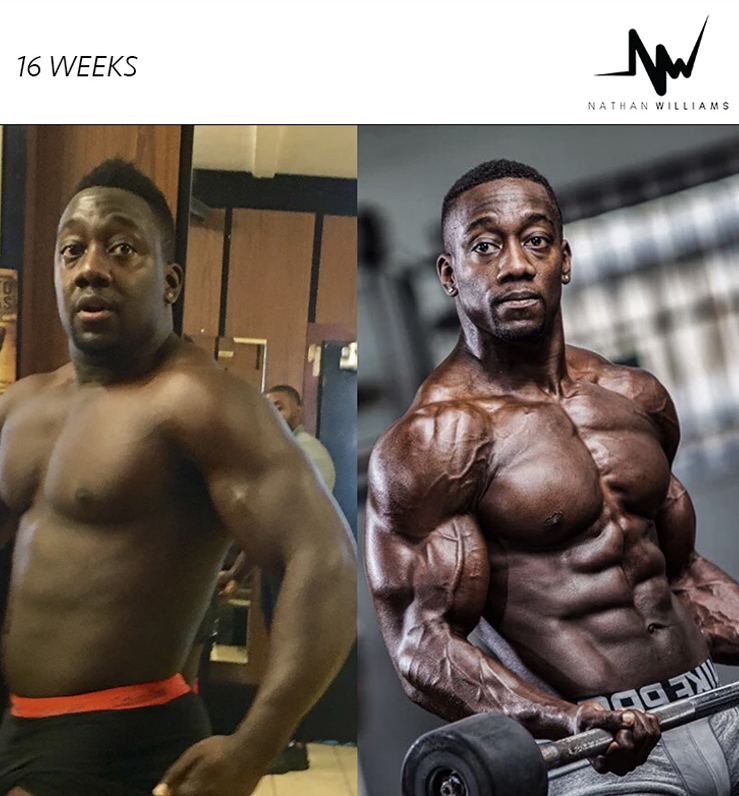 Saying no to things that will take your further from your goal.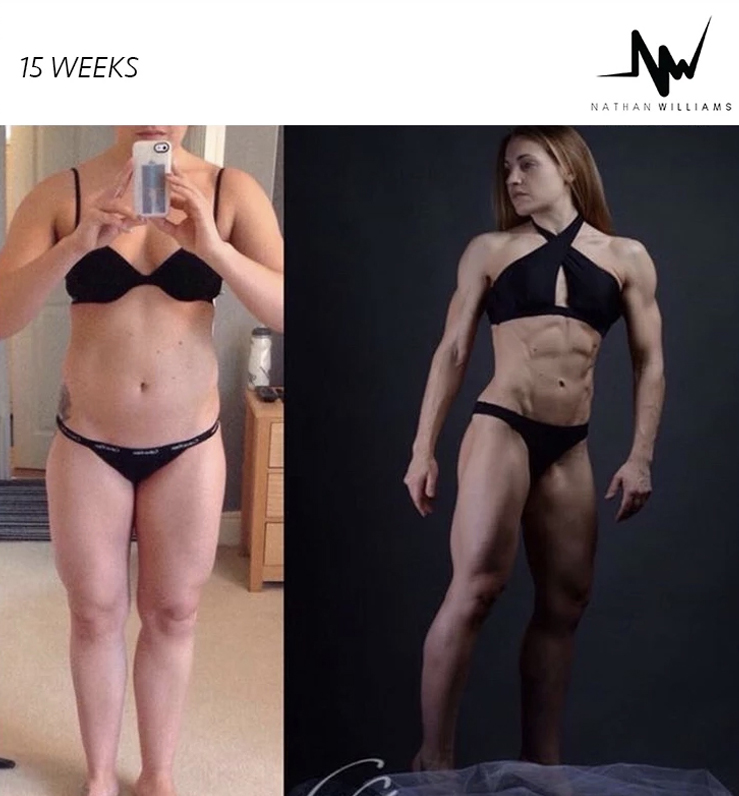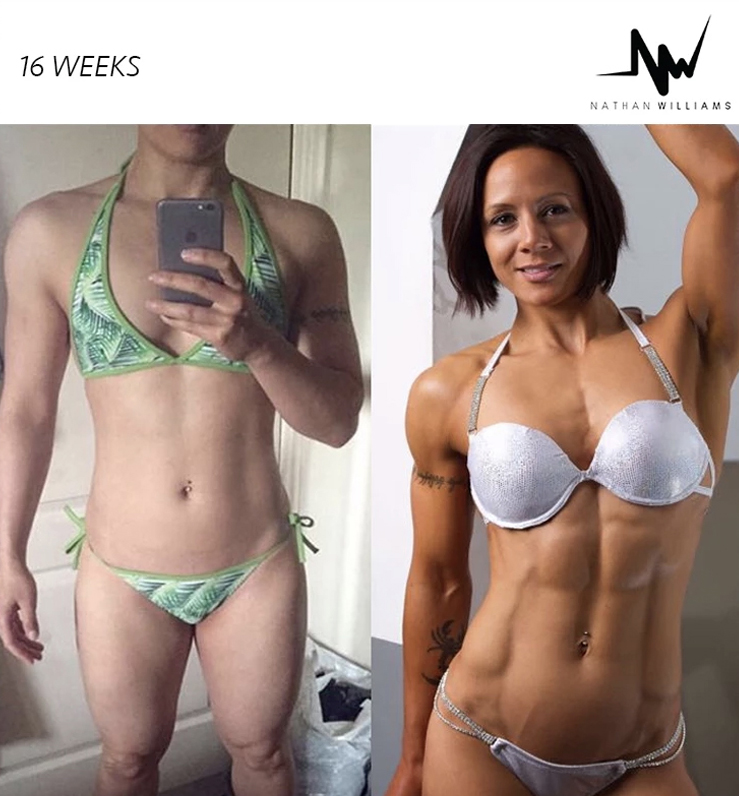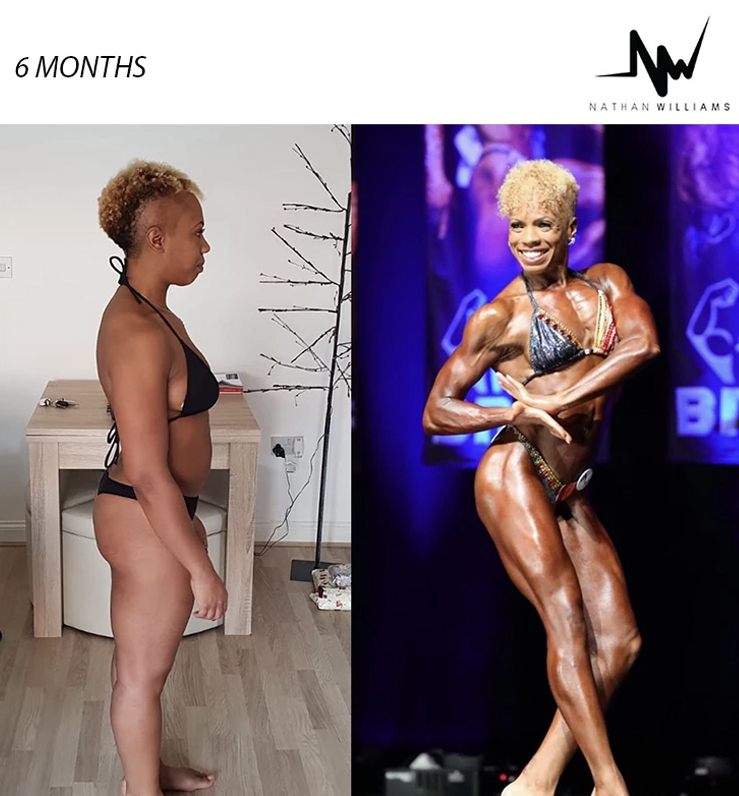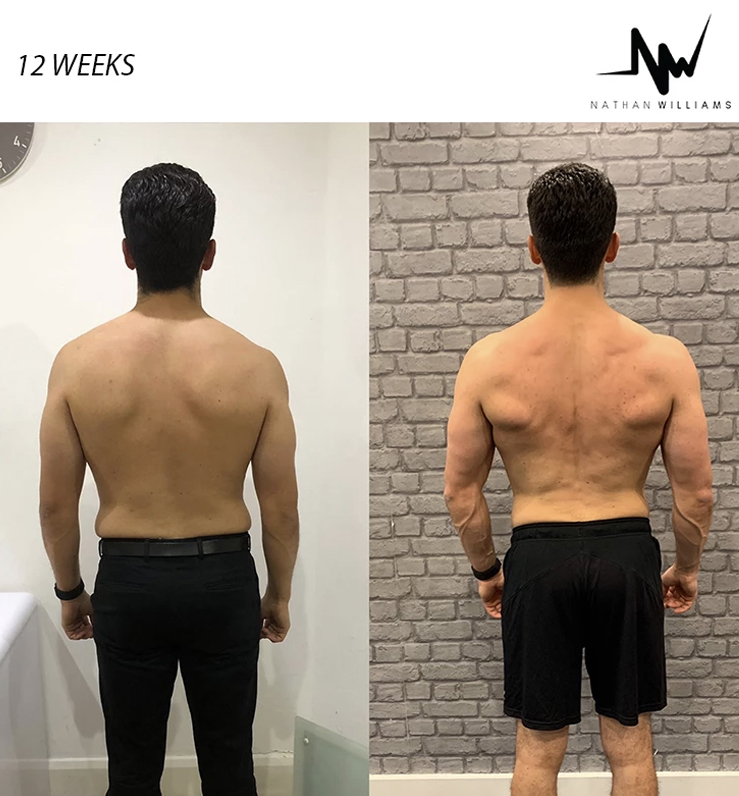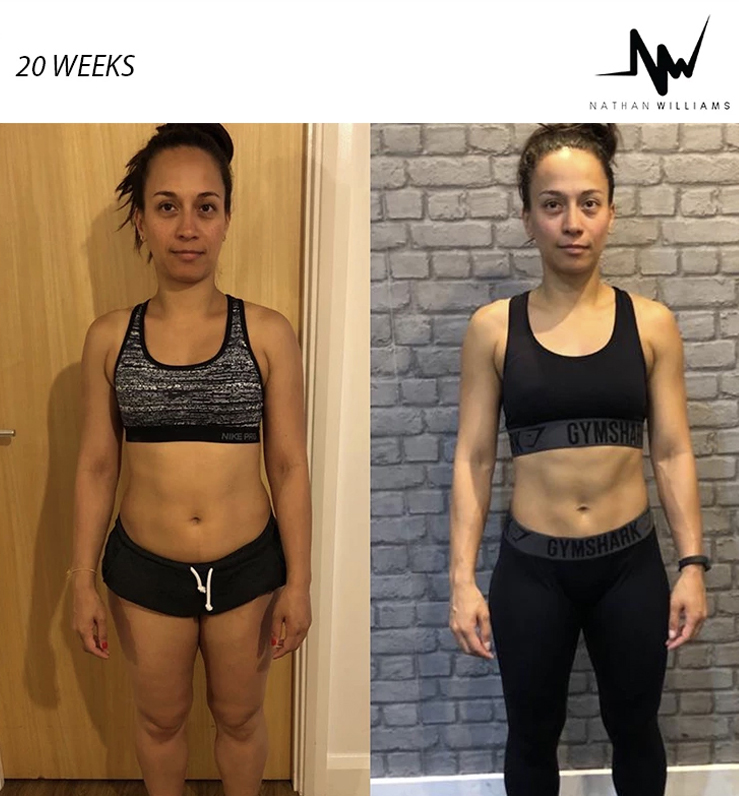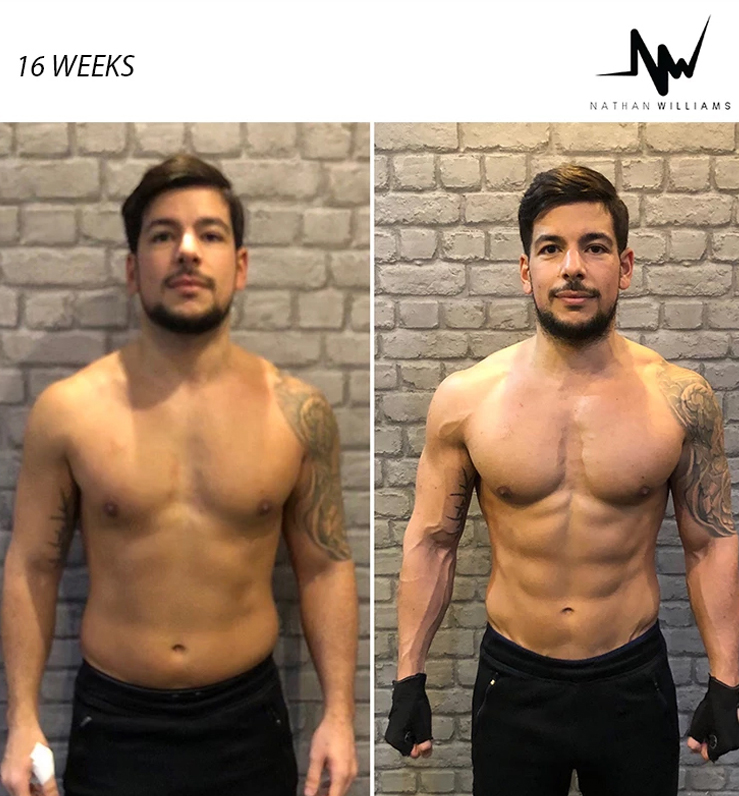 Surrounding yourself around like-minded people.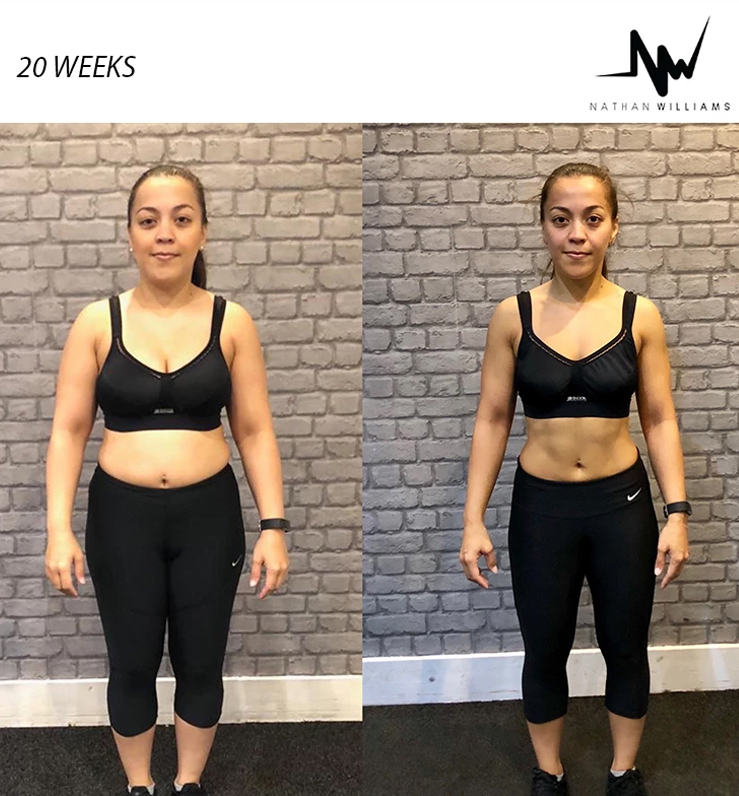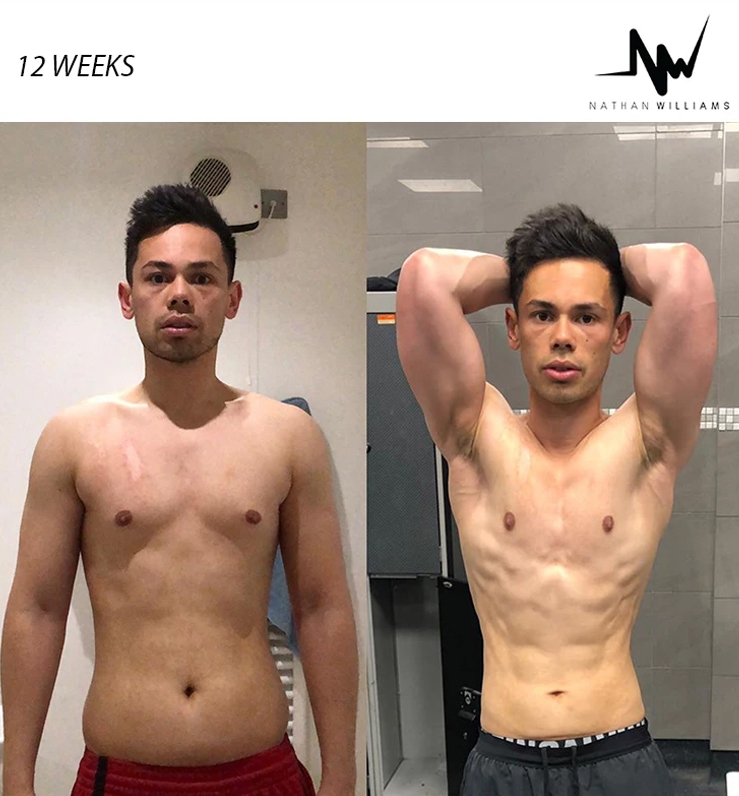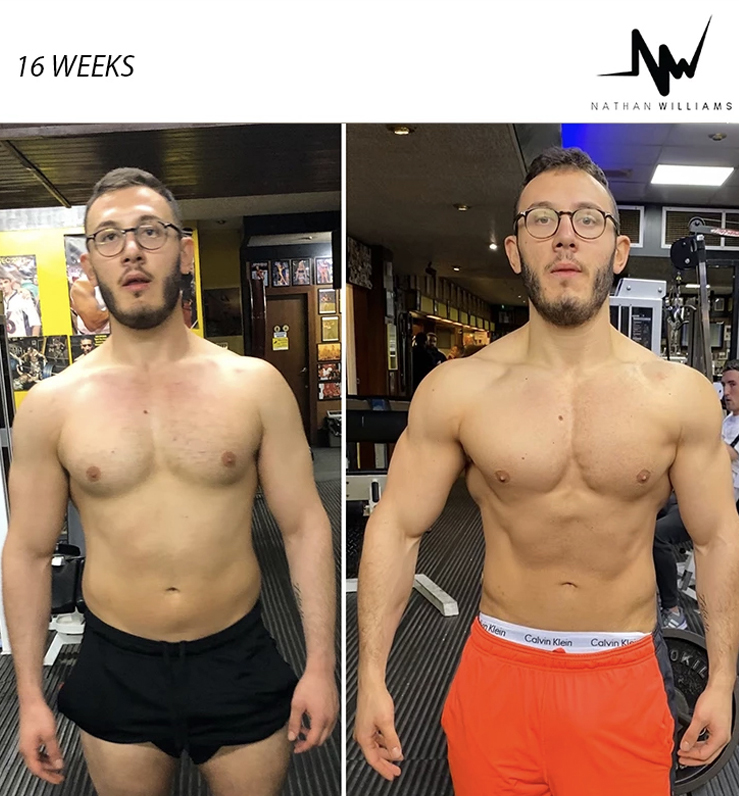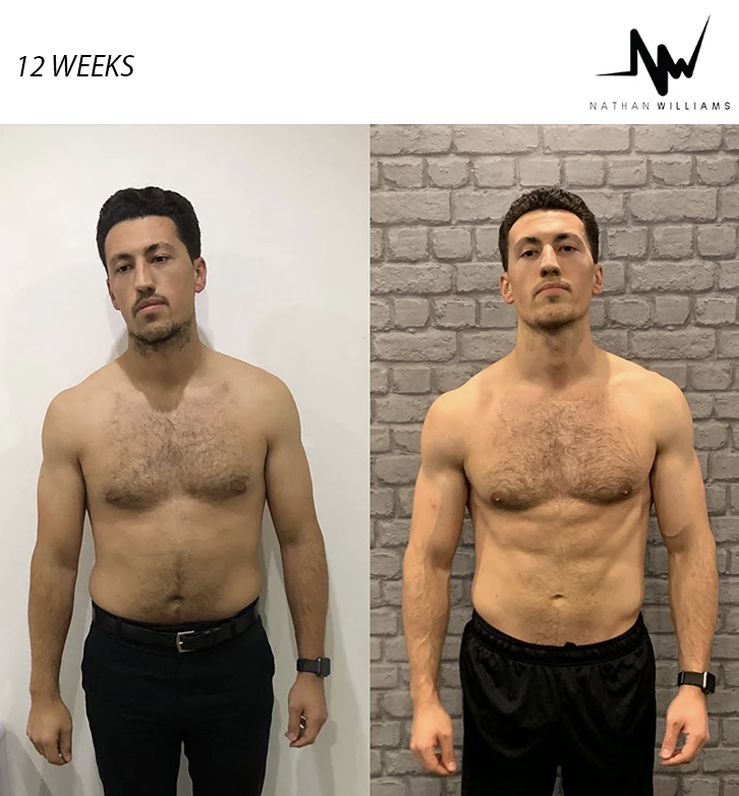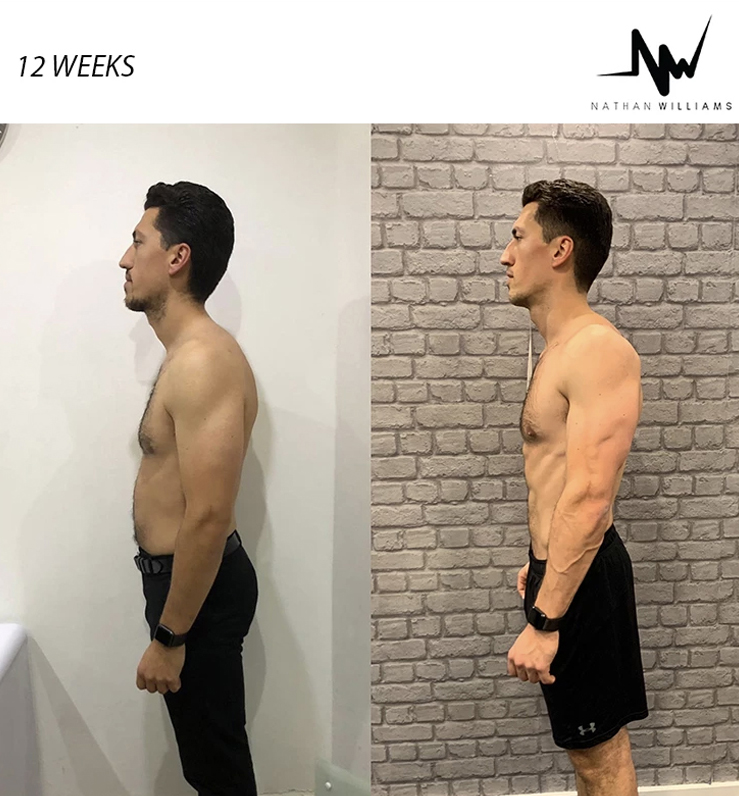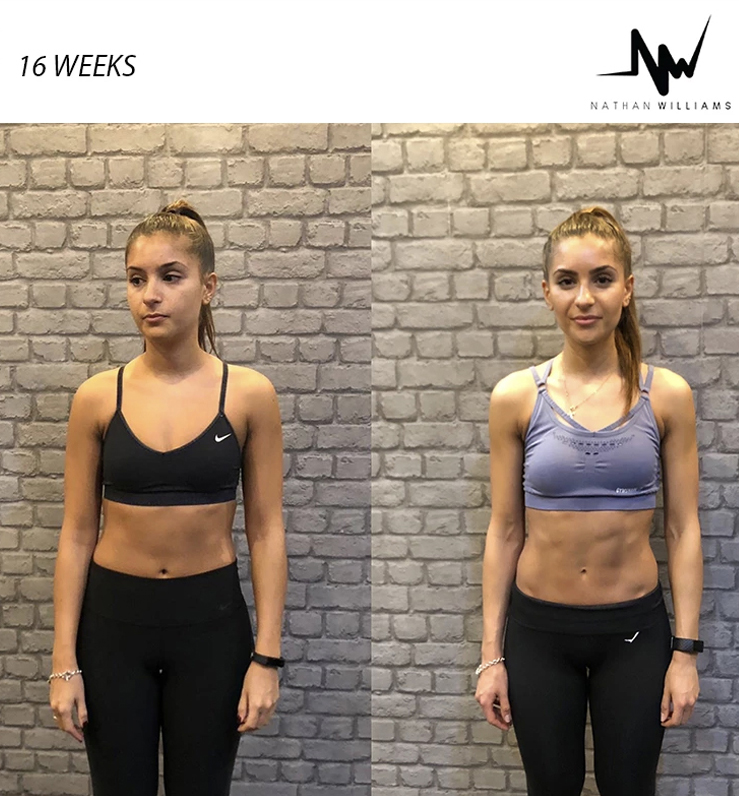 It's something you've worked hard for by putting in the hard graft day in day out.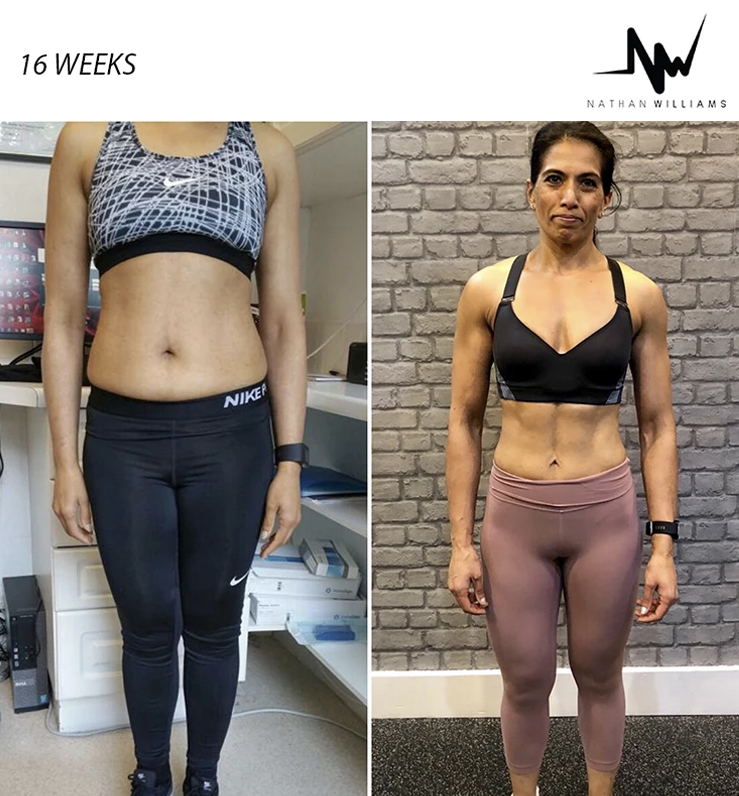 Make sure you leave each stone unturned.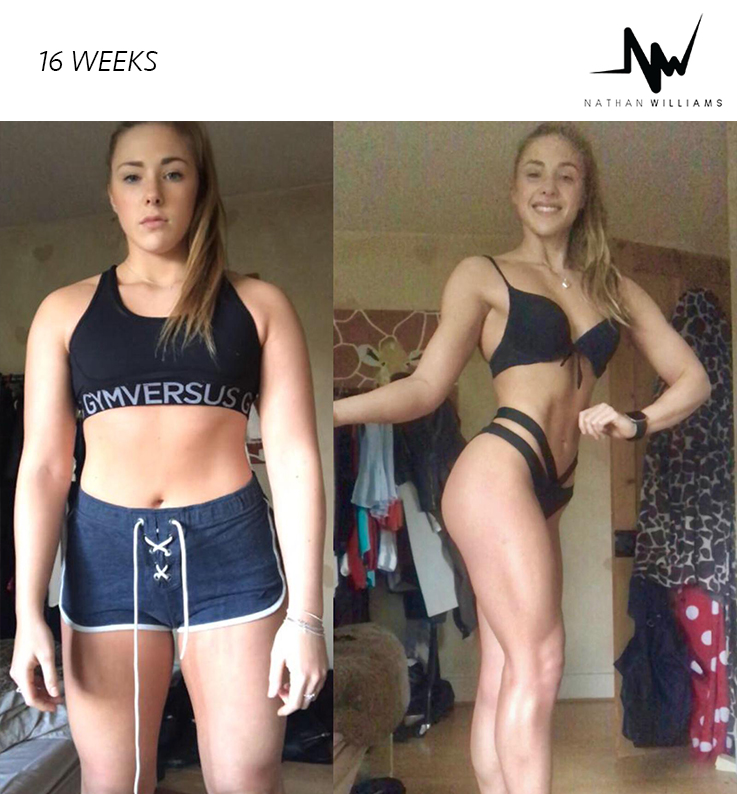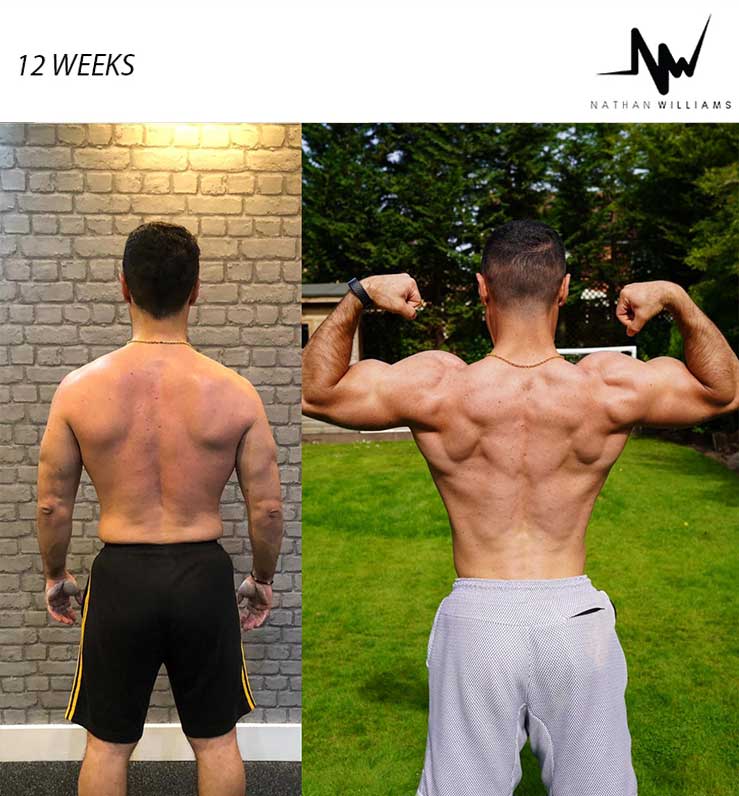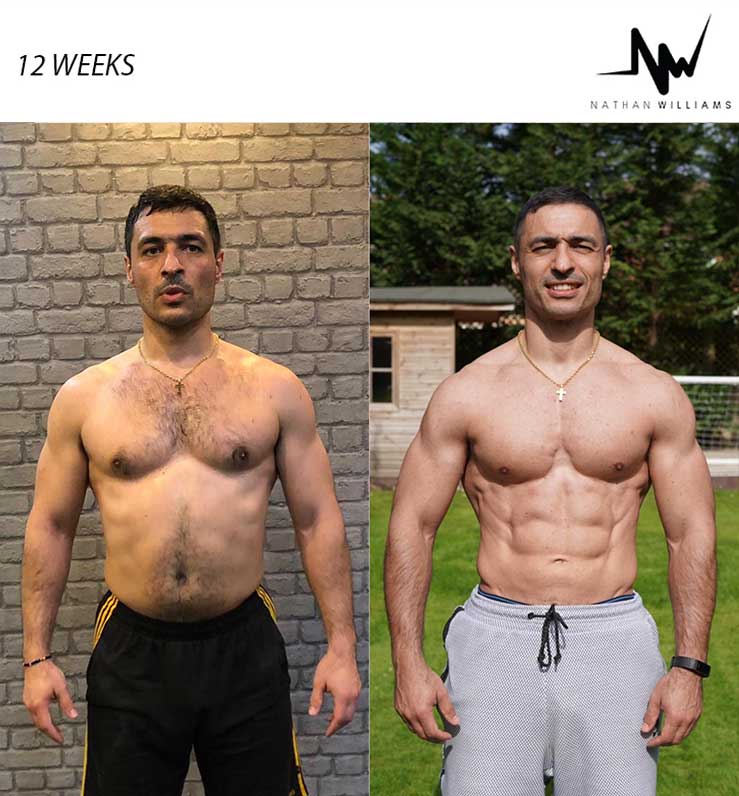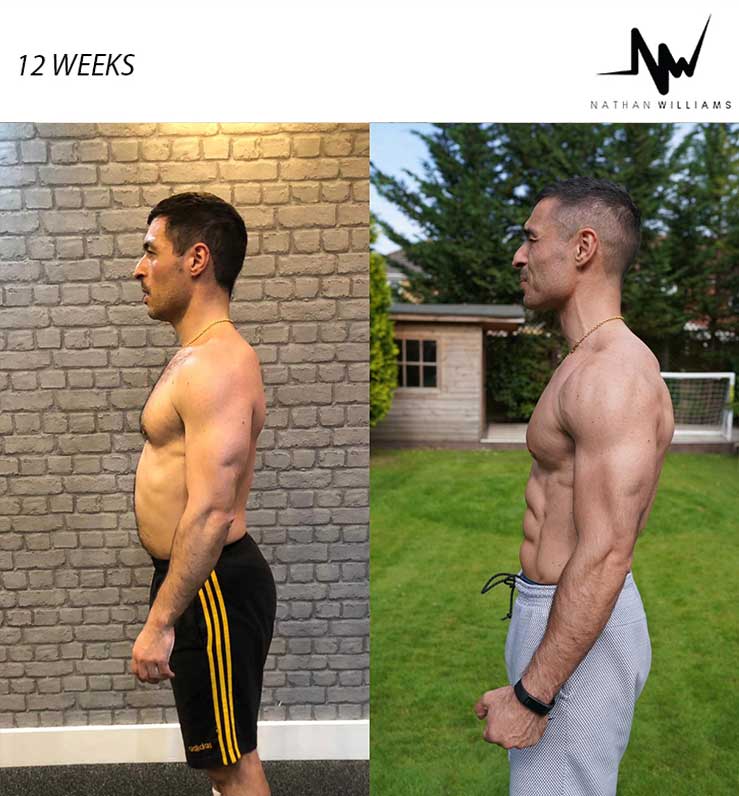 12 Weeks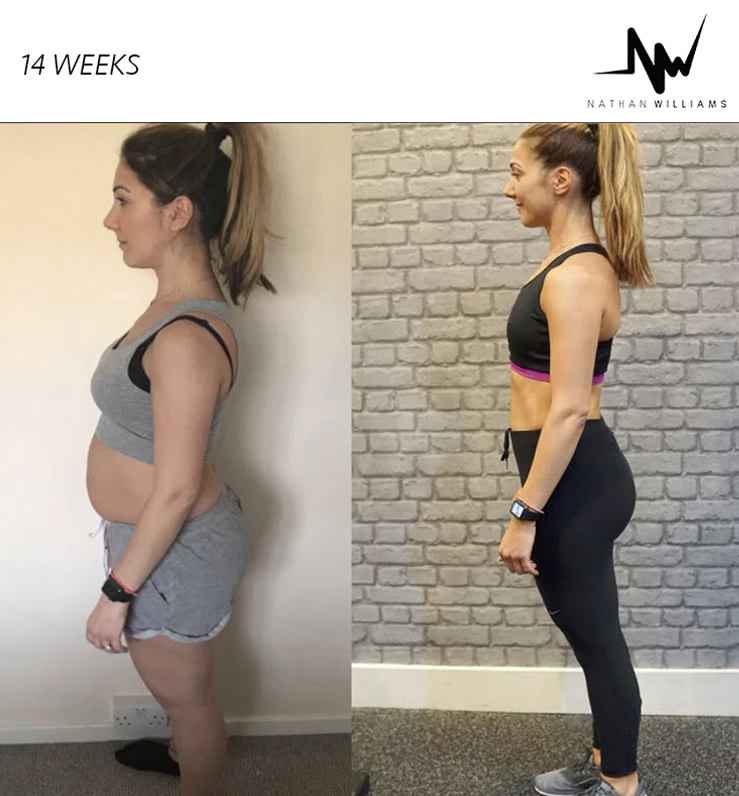 14 Weeks
With Nathan there is no guess work. He calculates and plans everything for you and the results that he helps you achieve are proven the best! I have gained strength and confidence 💪🏼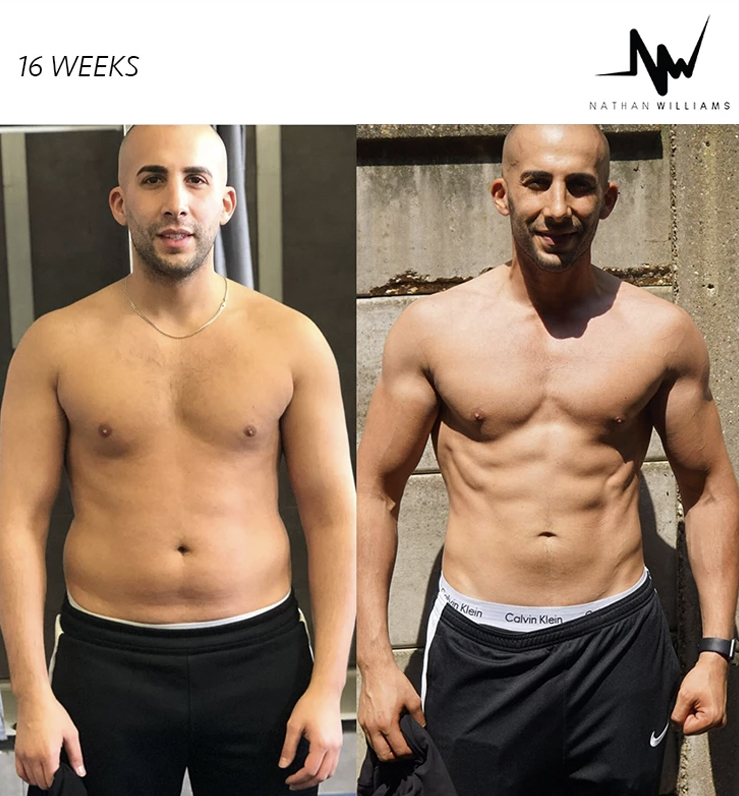 16 Weeks
ANDREW THIS IS NOT A DIET, THIS IS A LIFESTYLE CHOICE – These are the words Nathan has installed in my day to day thought process.
Being consistent with your approach.
16 Weeks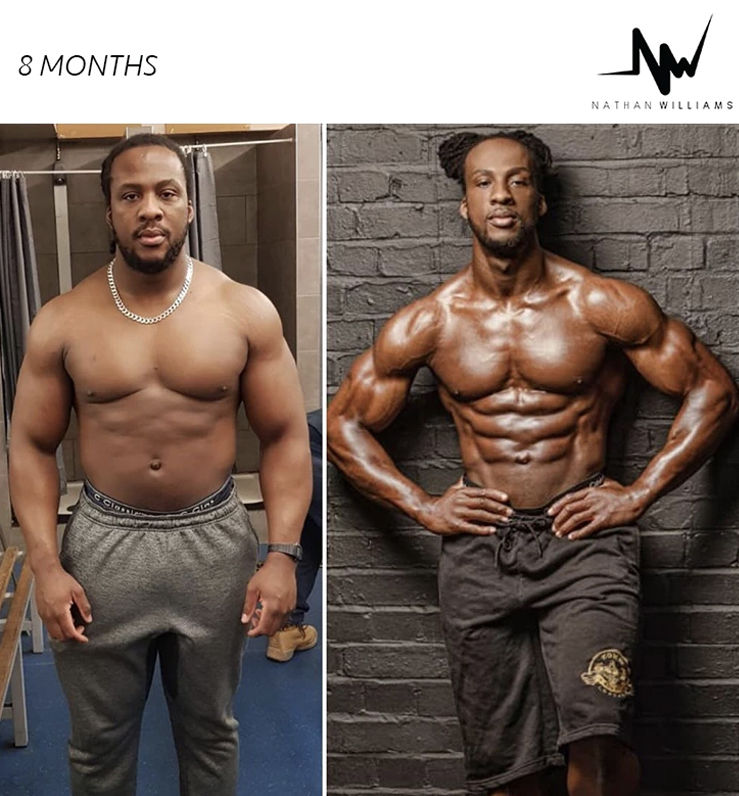 8 Months
I didn't ever think I would have a coach but my thinking is if you want to be the best then you have to learn from the best. So I asked Nathan for help and was an great decision on my part. Not only has he coached me but he has taught me about my training methods, about calories, macros along the way. He keeps me honest and accountable and think together we are a great team. The sky is the limit for what we can achieve together.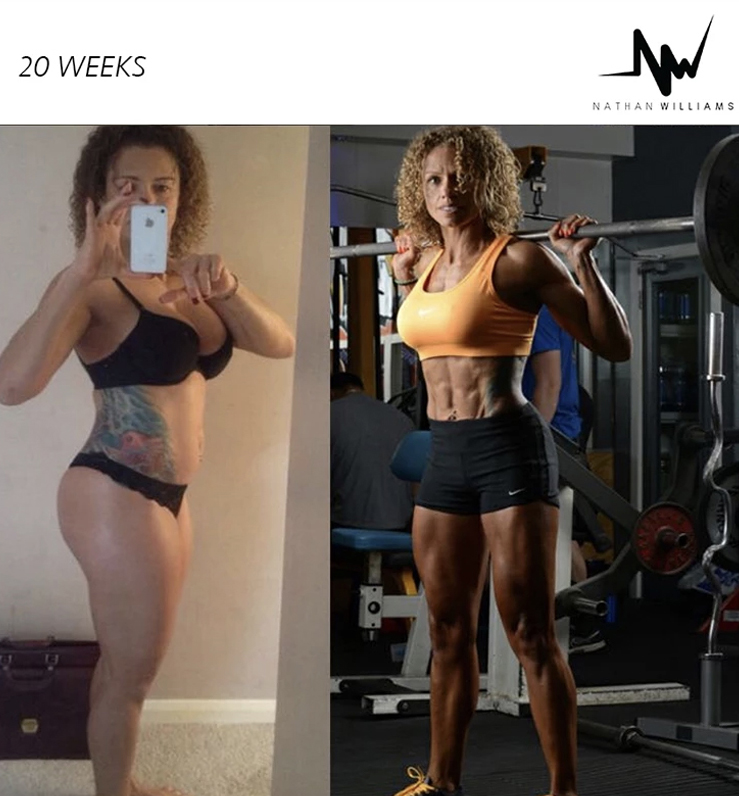 20 Weeks
Nathan Williams – prep coach, trainer, friend, inspiration…in no particular order! I've worked with Nathan since 2014 and we have a notable list of achievements that pay testament to his multifaceted abilities. Nathan is professional, knowledgeable, diligent, respectful and dedicated. I highly recommend Nathan. It is an absolute pleasure and honour to work with him.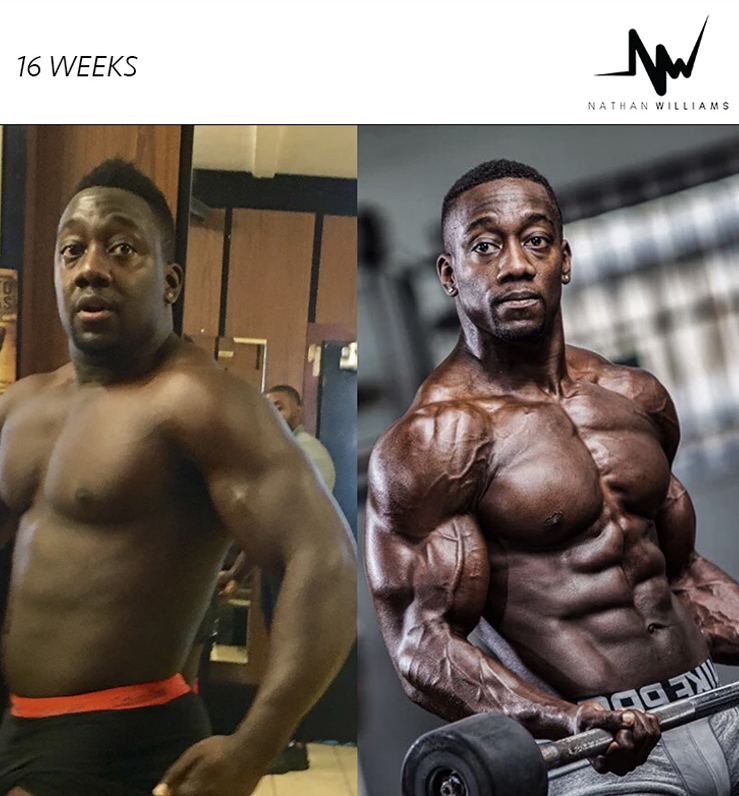 16 Weeks
I contacted Nathan to coach me for my first bodybuilding competition. With the customised nutrition plan, personal training sessions and workout programmes I managed achieve more than I ever expected. I lost 24kgs in 9 months and came 2nd in the World finals in Miami. Nathan not only changed my physique but my also mindset towards achieving my fitness goals ( no stone unturned) is one of hes phrases that's sticks with me till this day . The nutrition and training knowledge that Nathan shared with me I have never stopped following , Nathan is always polite, professional and always gets the best out of you. Anyone looking to work hard and get results then Nathan is Pt for you.
Saying no to things that will take your further from your goal.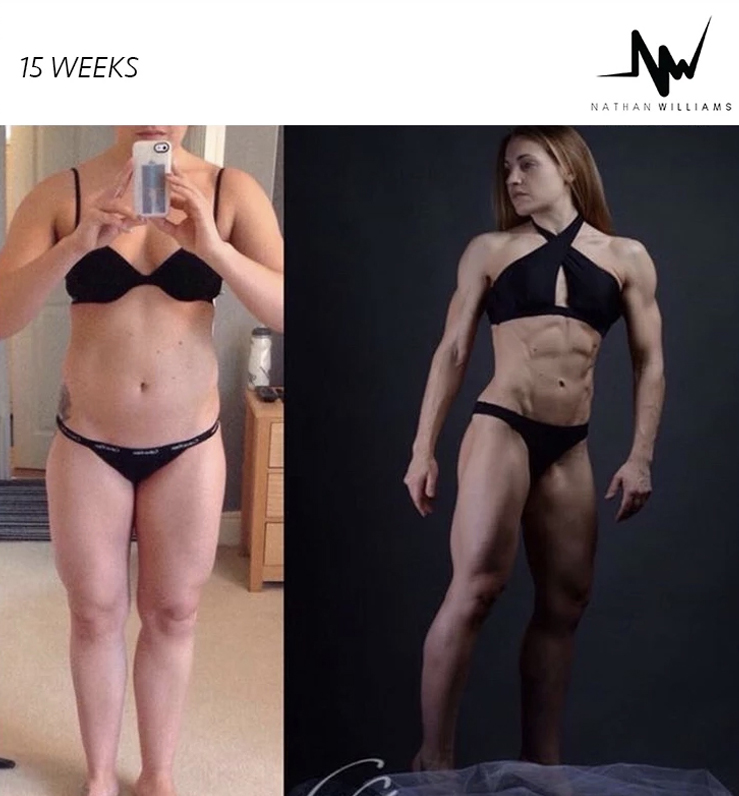 15 Weeks
I was fortunate enough to start working with Nathan after my first competitive bodybuilding season. He can take an amateur to pro level with his wealth of knowledge and expertise. He is definitely the most dedicated athlete I have the pleasure of knowing.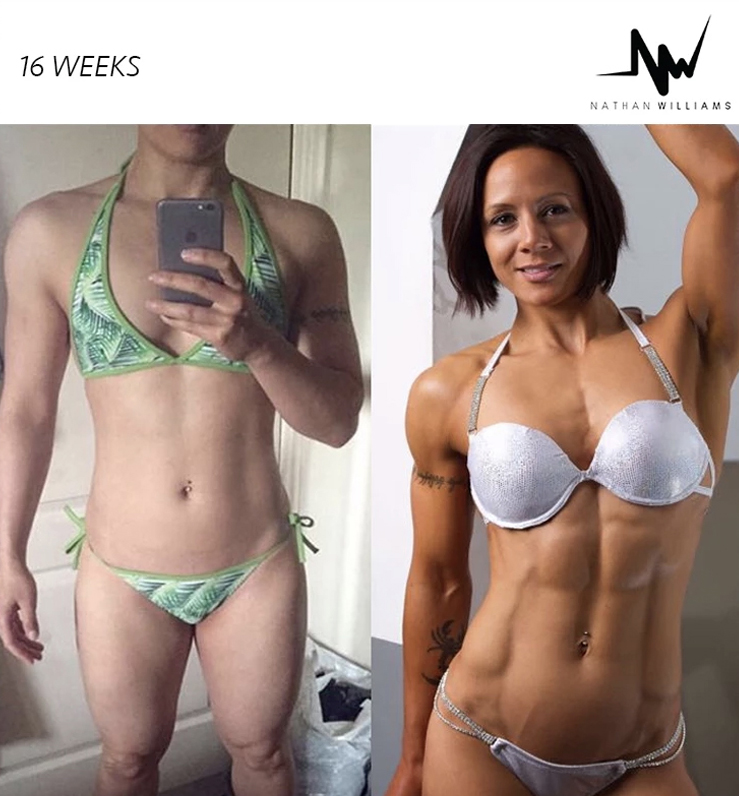 16 Weeks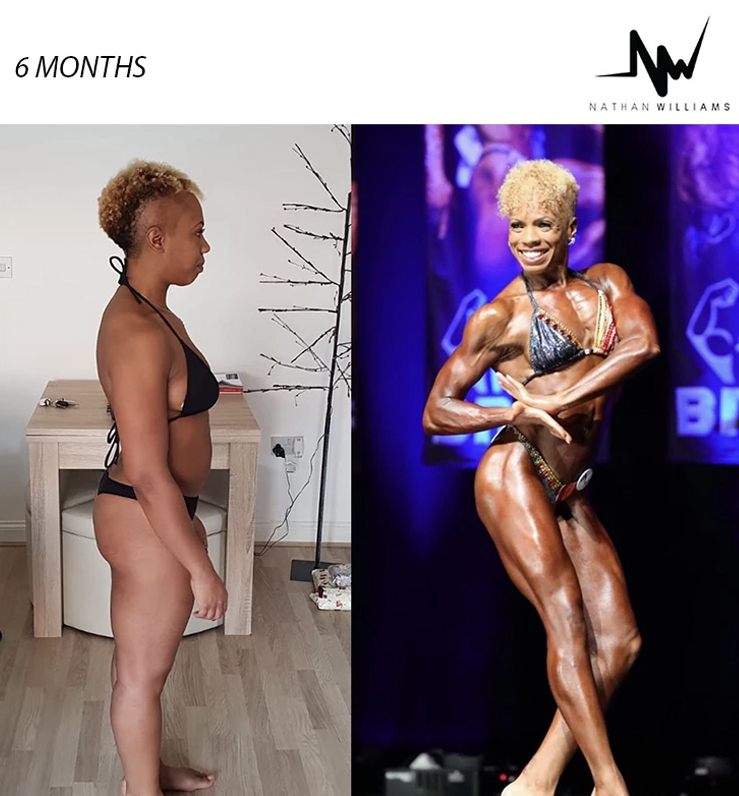 6 Months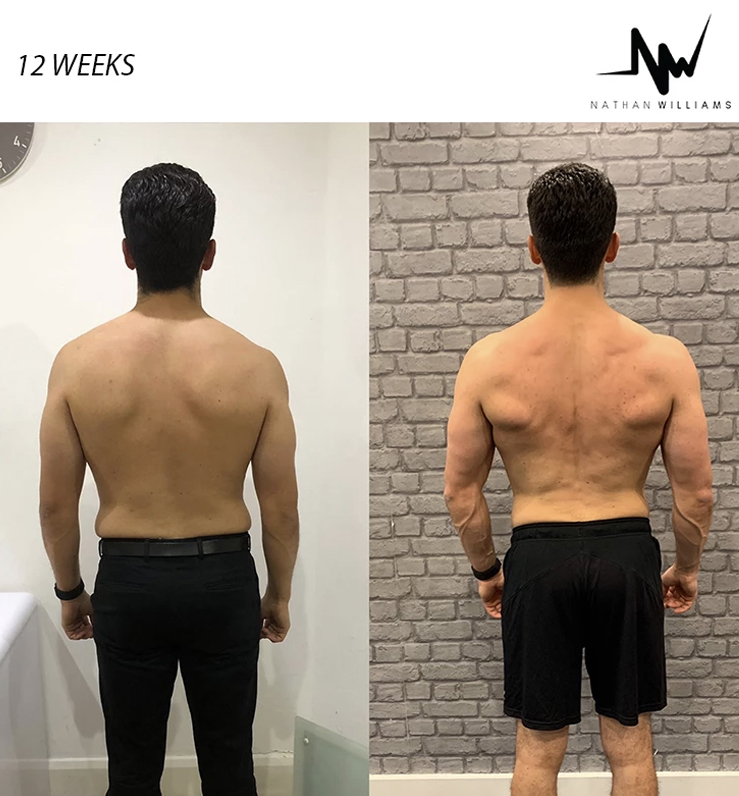 12 Weeks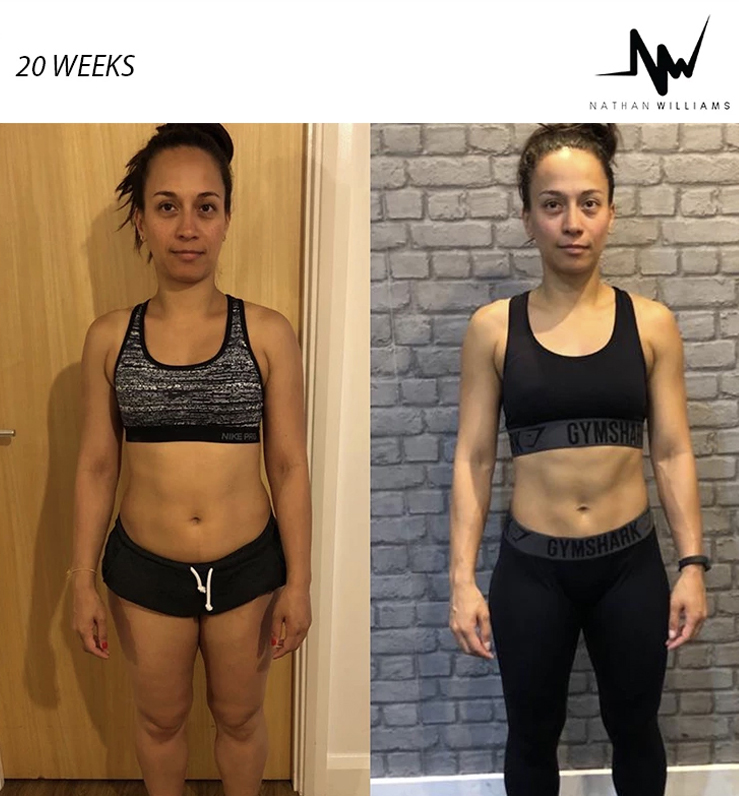 20 Weeks
Nathan has been pivotal to me realising my real strength and helping me gain that confidence in the gym. Never did I think I'd be able to deadlift 100kg for breakfast or do pull ups, but with the guidance and push from Nathan this was all possible.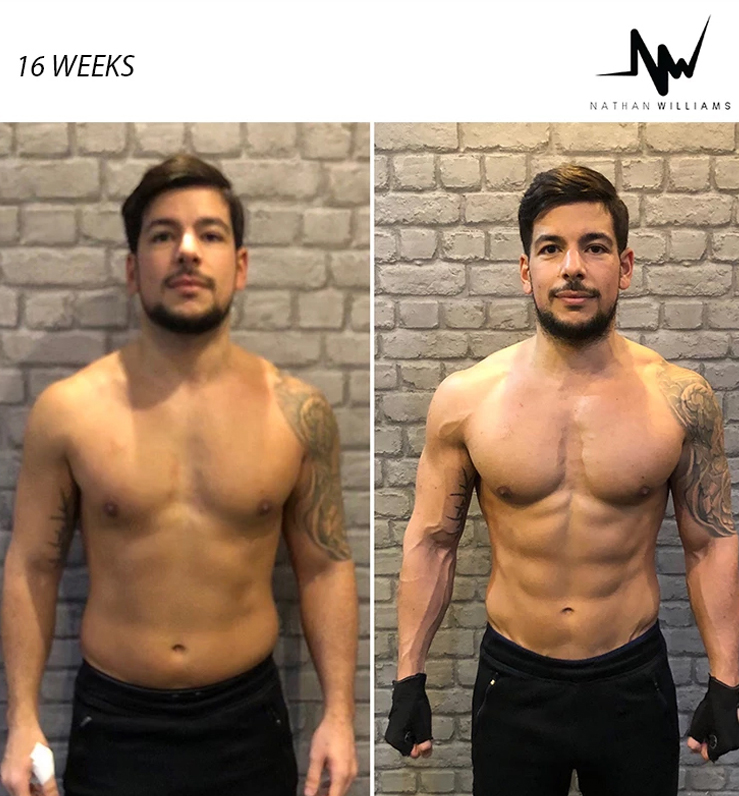 16 Weeks
Nathan is a true professional with a vast amount of knowledge, techniques, exercises and commitment to helping his clients.
From the very start Nathan helped me have a much more positive attitude towards training, fitness and maintaining a healthy lifestyle.
I would highly recommend Nathan to anyone who wishes to achieve their fitness goals.
Surrounding yourself around like-minded people.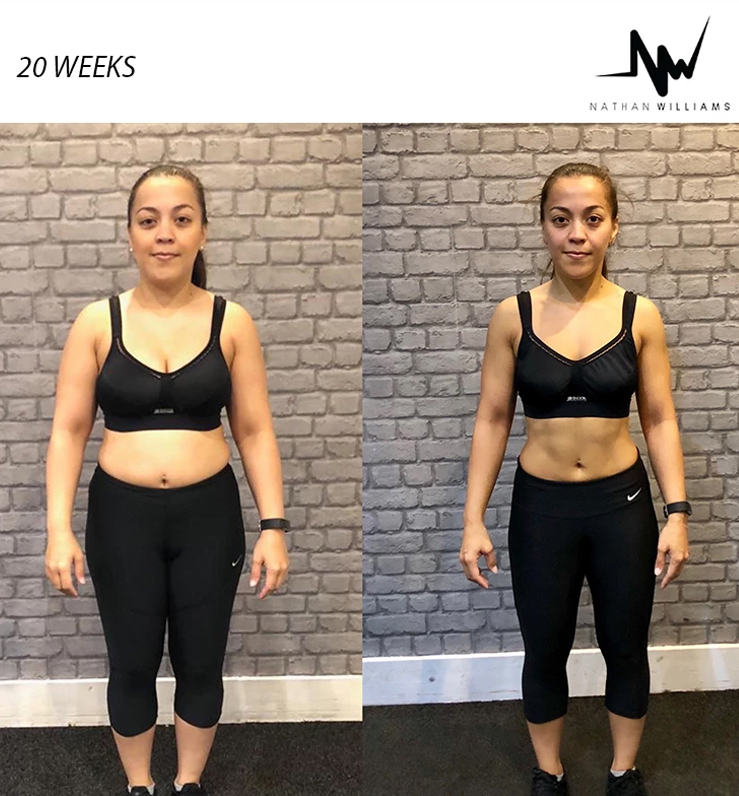 20 Weeks
I couldn't have done it without Nathan! 2 to 1 personal training sessions with him has literally changed the way I train and eat.
Each week spent with Nathan enabled me to lift heavier and ensure my technique is correct.
He put me through my paces and constantly challenged and guided me through my transformation. Nathan made me accountable for my actions (especially when it comes to food) and I have become more confident in the gym when I train alone.
Thanks Nathan for being the best PT!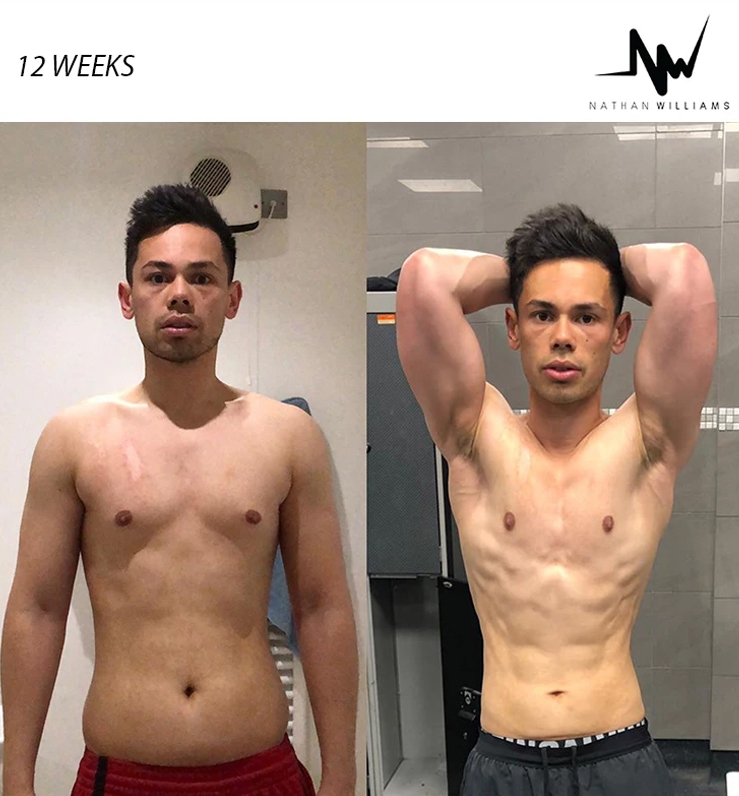 12 Weeks
Working with Nathan has been nothing short of amazing! Prior to signing up with Nathan I was struggle to lose weight, I didn't have a structured workout plan and in general just a bit lost. After speaking to Nathan about my goals and where I wanted to be he created a great diet and workout plan which I was able to follow and work around my busy schedule. Within 12 weeks I was able to get my body to the place I wanted it. Through Nathan's support and expertise wherever I had any issues with weight plateaus or issues with training he was always quick to respond and give his recommendations on what to change or alter.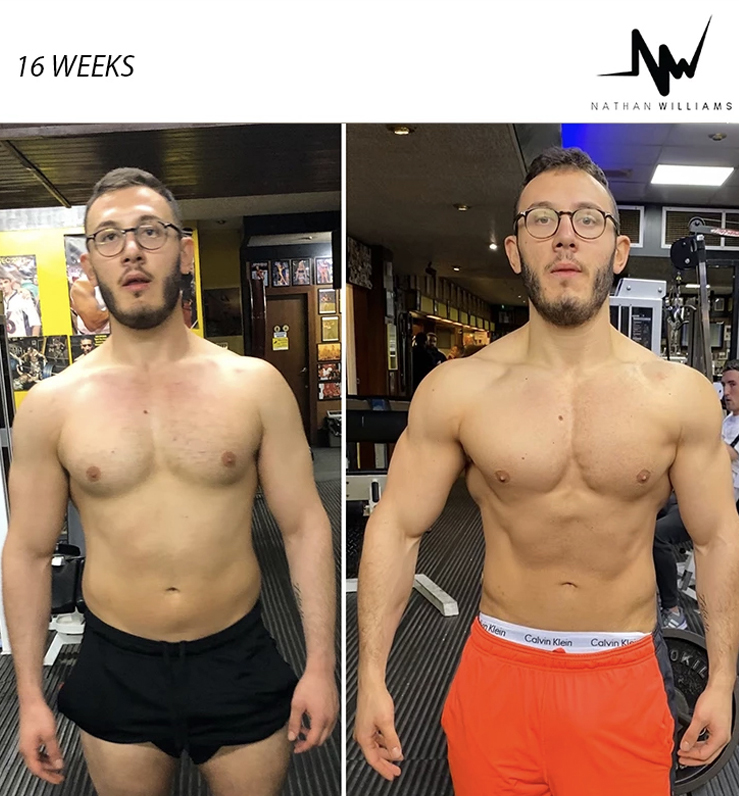 16 Weeks
From the very first day I have met Nathan, he is always been very professional. Nathan goes the extra mile to guide you to a training plan and nutrition. After I had a shoulder surgery, Nathan helped to get back in shape and the transformation was the best I've achieved in my life. Nathan guidance was a key factor in my transformation and he is very clear with training and nutrition.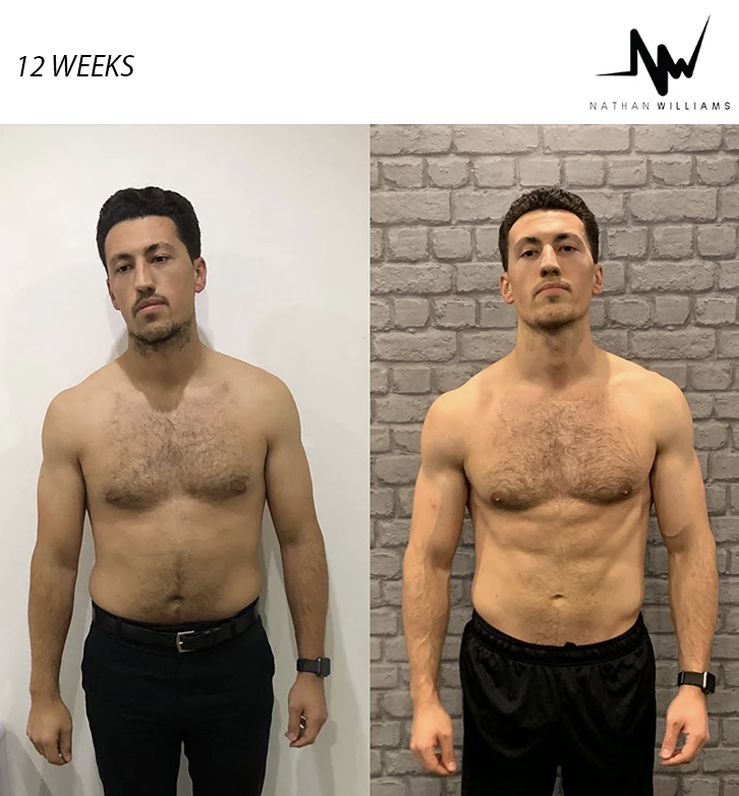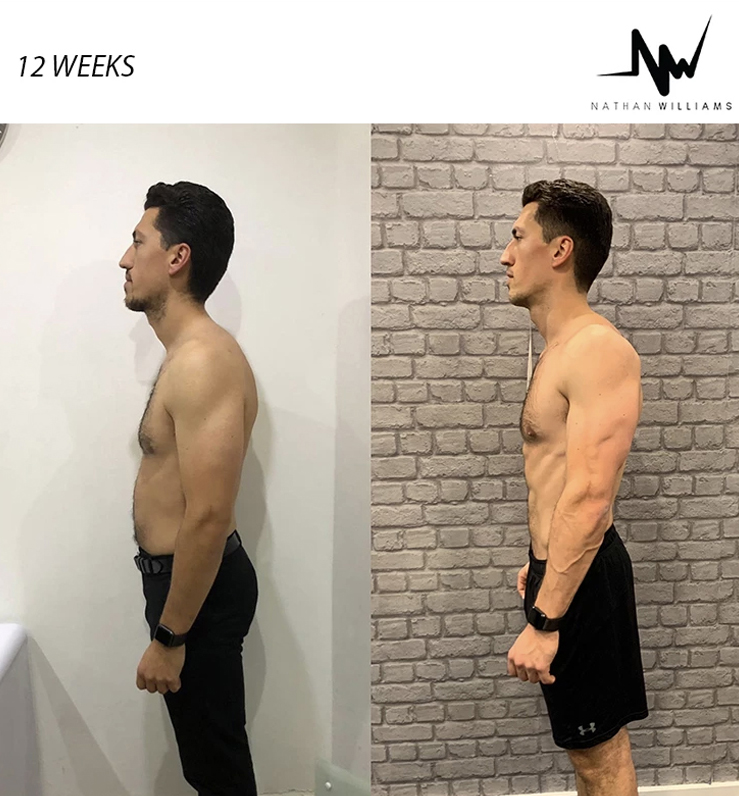 12 Weeks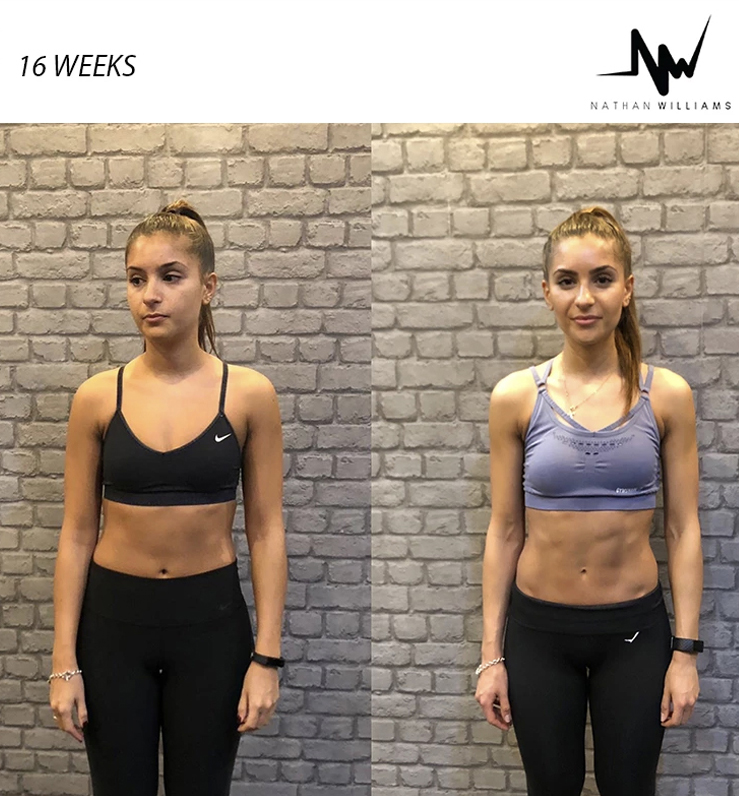 16 Weeks
I am really happy I have found a personal trainer that pushes me to do my best and that I also feel comfortable with. I was always shy in the gym and would never know what to do, since training with Nathan that has all changed. He is a great pt
It's something you've worked hard for by putting in the hard graft day in day out.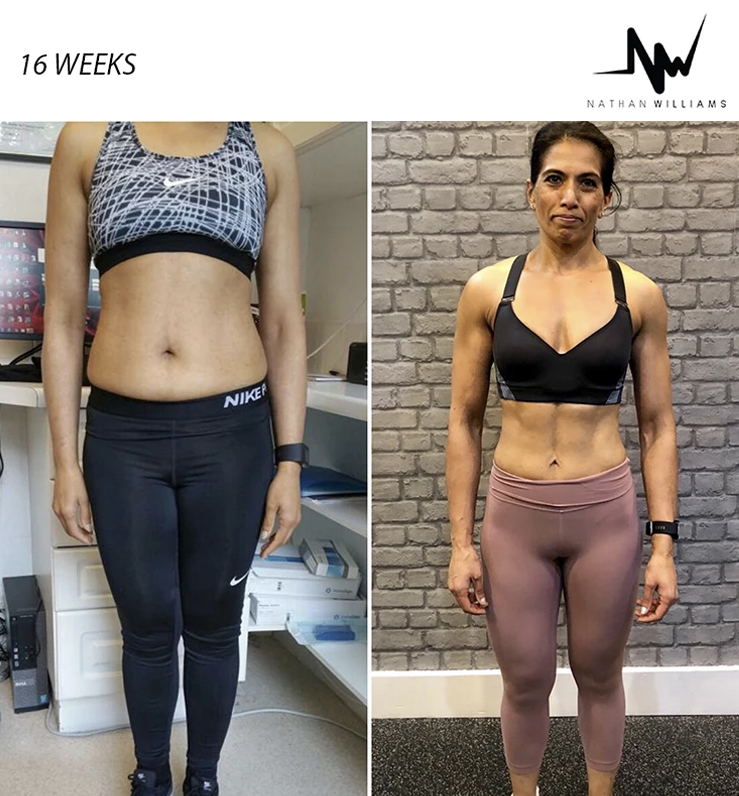 16 Weeks
The best thing I have ever done as I approached 40, was to appoint Nathan Williams as my personal trainer to help me achieve my body goals. I have worked extensively with Nathan over the course of 2 years and have the highest regard for him as a personal trainer and as an I individual. Nathan understood my aspirations immediately and put together a tailored and varied training programme to meet my needs. The sessions ensured that I had a comprehensive workout, each and every time. Nathan is in tune with how you are feeling, both physically and mentally and tailors every session perfectly to suit. Cannot speak highly enough. He has introduced me to a whole new world of training, making me realise that there is nothing stopping me from getting fit. To turn training into enjoyable takes a rare skill. Thank you Nathan.
Make sure you leave each stone unturned.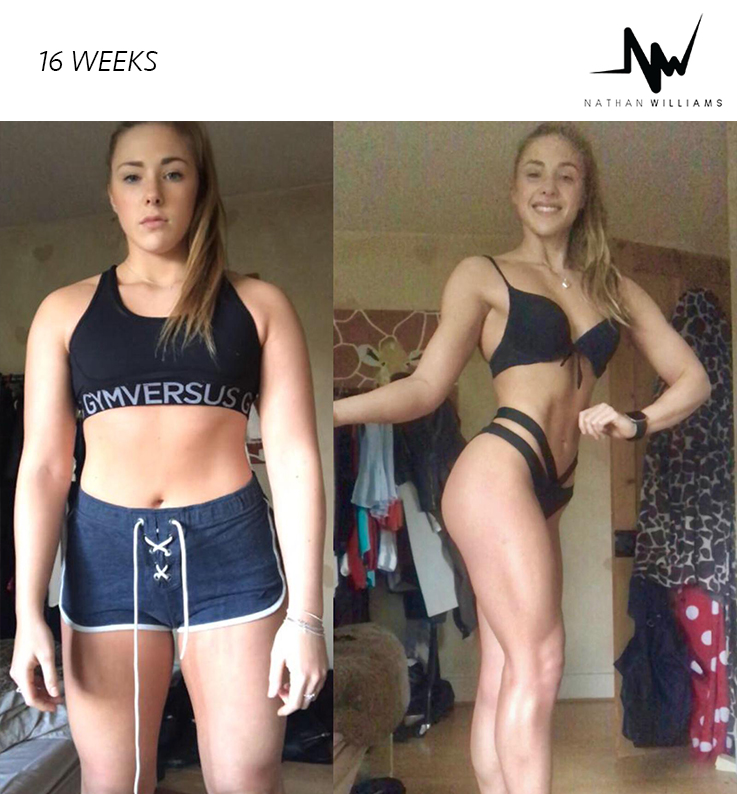 12 Weeks
I was coached by Nathan in preparation for my third bodybuilding competition in the bikini category. Not only did Nathan get me into the best shape of my life, his training plans enabled me to increase my strength drastically. Nathan taught me that the most important thing is consistency, both in diet and the intensity of your workouts. Now I am no longer competing and therefore not being coached actively by Nathan however I still utilise his teachings in my everyday training and diet approach.